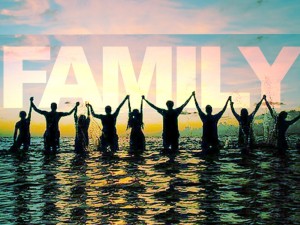 Welcome to Bayshore Fellowship!
OUR PURPOSE:

TO BUILD TRAIN and EQUIP the body of Christ to maturity and unity in relationship.
Bayshore Fellowship is a non-denominational church. We believe in building a relationship with God, Church and Family; and we have a specific plan to do this.
First and foremost it involves YOU. We want to provide for you and your family the most important elements to produce those relationships in your lives.
We do this by providing the facility to develop and grow in the Body of Christ by:
• Being a place of worship: At Bayshore our focus is God and family; family in all it's forms.
• We build through support.
◦ Providing Personal Ministry after every service.
◦ Prayer Ministry - through our prayer chain - a group of prayers who maintain the highest quality of confidentiality while fervently praying for your requests through the Word of God. Praying in agreement with your requests, according to the Will of God.
◦ Hospital Ministry - supporting our church family through the difficult times of illness with prayer, support and visitation.
◦ Community Resources - we will help to find the best possible assistance in the community for our church family members and visitors when in need.
▪ We will also reach out to our community in service when able.
▪ We recently hooked up with Haven/Beat the Streets at Grace & Peace South to assist and promote their Warming Center in our community.
• To Train the Body of Christ [Us] to Maturity:
◦ Ephesians 4:11-15
◦ Bayshore Fellowship builds through Teaching:
▪ Sunday Service - 10 am
▪ Kid's Church
▪ Thursday Evening Bible Study - 7:30 pm
▪ Monday Evening Bible Study - 7:00 pm
▪ Daily Scripture Reading Calendar
▪ Young Adult's Coffee House
▪ Yearly Conferences
▪ Disciple Training